ANNOUNCING:
A GLOBAL SUMMIT
ON THE FUTURE OF
HEALTH IN MEDICAL ALLEY
October 8 -11, 2018
Minneapolis, Minnesota
MINNESOTA TO HOST AN ANNUAL GLOBAL HEALTH AND TECHNOLOGY SUMMIT
This October 8-11, Minneapolis will kick off an exciting annually recurring event that will project Medical Alley and Minnesota's vibrant medical technology, health and wellness sectors on the global stage. Entitled MANOVA (Medical Alley + New), the four-day summit will bring together global thought leaders, senior executives, and entrepreneurs from retail, technology, science and medicine, healthcare, food and nutrition, government and media to discuss the future of health, share breakthroughs, and forge new business relationships. Walmart, the world's largest retailer, is a lead sponsor and a testament to the conference's focus on exploring the increasing "consumerization" of health and medical delivery through technology.

Confirmed keynotes include best-selling author and co-founder of Huffington Post, Ariana Huffington; Sam Kass, former Senior Policy Advisor on Nutrition for President Obama; National Geographic Fellow and New York Times best-selling author Dan Buettner; leading health thought leader Andy Slavitt who led the Centers for Medicare & Medicaid Services under President Obama and is now head of Town Hall Ventures; and Aneesh Chopra, current President of Care Journey and former Chief Technology Officer of the United States.

The full slate of speakers will be announced later this summer.
08:00

08:15

08:30

08:45

09:00

09:15

09:30

09:45

10:00

10:15

10:30

10:45

11:00

11:15

11:30

11:45

12:00

12:15

12:30

12:45

13:00

13:15

13:30

13:45

14:00

14:15

14:30

14:45

15:00

15:15

15:30

15:45

16:00

16:15

16:30

16:45

17:00

17:15

17:30

17:45

18:00

18:15

18:30

18:45

19:00

19:15

19:30

19:45

20:00

20:15

20:30

20:45

21:00

21:15

21:30

21:45

22:00

22:15

22:30

22:45

23:00

23:15

23:30

23:45

00:00
Enjoy a break with networking!
Summit Breakout Tracks:
Global Best Practices and Innovative Ideas with the Potential to Guide the Future of Health:
This track will feature new thoughts and real world examples from global innovators active now in redefining how deliver health in new and promising ways.

The New Consumer Landscape and How Empowered Consumers will Impact the Future of Health:
This track will feature some of the best minds in consumer marketing and behavior sharing their ideas for how to meet and exceed consumer expectations for health and healthcare in the future.

Disruptive Ideas and Emerging Trends from new Consumer-driven Technology and Retail Platforms:
This track will highlight breakthrough innovations and developing trends of note from the lens of consumer technology, retail and new delivery systems.

Environmental Challenges and Opportunities with Implications for the Future of Health:
This track will address the contextual elements that will shape and defined the landscape of health and healthcare.
Details coming soon.
This is the restorative yoga event.
2023 Partners, in partnership with Medical Alley Association, the industry association of over 700 health care businesses globally, and Walmart, is hosting the inaugural Manova Global Summit in Medical Alley which aims to bring together 2,000 thought leaders, executives, entrepreneurs and technologists who are playing at the crossroads of consumer health, global health, retail and medical technology.

The three-day event featuring high-profile speakers, panels and networking events will be held in Minneapolis, Minnesota October 8 -10, 2018.

Why Now – Why the Twin Cities

First and foremost, the Twin Cities are the epicenter of all things health, the preeminent global leader in health, health technology and medical science. This area, dubbed 'Medical Alley' is home to the world's #1 health center, with a list of leading health companies: Mayo Clinic, UnitedHealth, Medtronic, Boston Scientific, 3M, Ecolab, Abbott, Coloplast, Cantel Medical, Upsher-Smith Laboratories, and many others. The Twin Cities area also leads in venture funding and investment in health startups globally. Health-related employment is pegged at $16 billion in annual payrolls and comprises nearly 30% of the region's employment.

So you see, 'Medical Alley' is a real place - just like Silicon Valley. Medical Alley has the same kind of global impact and the same kind of global promise. So, similar to Silicon Valley, we believe that this annual Global Summit can position Medical Alley as the thought leader on the future of all things in health and health care.

Second, health and health care are at an historic moment, moving from a largely business-to-business model to a business-to-consumer model. Consumers today are aggressively employing the power of technology and seeking new innovation to solve their health and wellness challenges and opportunities. Every aspect of health care is being redefined at the intersection of empowered consumers, technology and retail. We are standing at the precipice of an explosion of new ideas and new ways of doing old things, and things we never imagined.

Third, there is broad support for an industry-led summit based here that focuses on the future of health care. We have major global companies like Walmart that are stepping up to be presenting sponsors and we are building a world-class program of thinkers for our inaugural event.

The summit will feature cutting edge industry keynote speakers who are making news today in rewriting the healthcare delivery to consumers. We will also have 4 tracks of discussion panels that will give you an opportunity to learn, discuss and weight in.

WHAT: MANOVA – the world's first health summit focused on the convergence of retail, technology, and consumer health.

WHEN: The inaugural installment of MANOVA is scheduled for October 8-11, 2018

WHO: MANOVA is a joint collaboration between the Medical Alley Association, the trade association representing the more than 500 companies with combined annual revenues exceeding $300 billion in Minnesota's vibrant medical technology and health sectors, and 2023 Partners, a private company lead by Mark Addicks, former CMO of General Mills, Kathy Tunheim of Tunheim, Inc., and Arick Wierson, an entrepreneur and former senior media advisor to former New York City Mayor Michael R. Bloomberg. The conference aims to attract senior and C-level executives from across the med-tech, technology, pharmaceutical, food and retail industries, as well as entrepreneurs, media personalities and influencers, and public sector and government officials from the US and abroad in a media and consumer-friendly atmosphere.

WHERE: MANOVA will be held in downtown Minneapolis at the recently renovated Armory, Walker Art Center and at the Minneapolis Convention Center. Tickets will be made available for purchase shortly.

CONTACTS: Please forward all inquiries to Debbie Estes, tel: 612.819.3702; email: destes@tunheim.com



WOULD YOU LIKE TO PARTICIPATE?
We welcome your interest in the Manova Global Summit on the Future of Health in Medical Alley! Please email the following information to destes@tunheim.com to let us know how you would like to participate in this year's Summit: Name, Title, Organization, Contact Address, Contact E-mail Address, Contact Phone Number, What You're Interested In (Sponsorships, Exhibitor, Speaker / Presenter, Volunteer, Other (Please explain).

BECOME A MANOVA EXHIBITOR!
Thank you for your interest in the Manova Global Summit on the Future of Health in Medical Alley! We will be offering a limited set of customized exhibitor opportunities at the Manova Global Summit. We welcome your interest in creating new and unique opportunities for your brand and/or organization. Please email the following information to destes@tunheim.com and let us know how you would like to participate in this year's Summit: Name, Title, Organization, Contact Address, Contact E-mail Address, Contact Phone Number, Who is Interested in Exhibiting.
Media Registration & Toolkit

Media Guidance

Media Policies

Welcome to Manova, the Global Summit on the Future of Health in Medical Alley!

Please note our press policies for the 2018 Summit:

We reserve media badges for all editorial staff from registered and approved media organizations. Please review our media categories and qualification requirements below.

Manova / 2023 Partners will reserve the right to refuse press registrations without cause during registration or onsite at the Summit.Please note that our media badges will be limited in number, so early registration is advised.Thank you!

The Manova Summit Photography and Video Policy

All media that wishes to film or photograph any portion of the Manova Summit must register for a media badge and will be required to check-in at the Media Registration table on-site in order to receive authorization upon the each day of filming.This policy also applies to Live TV and nationaly-syndicated film crews: please check-in at the Media Registration table on-site in order yo have approval to photograph and/orvideotape any portion of the Manova Summit.

The policy also applies to filming or photographing any exhibitor booths or displays at or adjacent to the Manova Summit. Private consultants and exhibitors may film or photograph their own booths or displays without pre-approval.

Qualified press who have obtained press passes and are photographing and/or filming at the show may not, under any circumstances, solicit payment from exhibitors for service. Those who are found to be soliciting payment will have their press passes immediately revoked, and may be banned from future events.

Media Registration

Thank you for your interest in the Manova Global Summit on the Future of Health in Medical Alley!

We welcome all qualified press and bloggers, and invite you to attend Manova's keynote and featured speakers as well as specific programming tracks.

We ask and require that you register as press and you will be asked to present press credentials in advance. Please note that there may be some exclusive interview opportunities with specific speakers, presenters, sponsors and exhibitors. Please note your specific interests in exclusives on the form below.

Please complete the following form to register as press or as a blogger for this event:

Media Categories

Press

We encourage and require registration and participation of all journalists from registered and approved media organizations.

Journalists are welcome from traditional print, on-line, television and radio. We welcome all titles including Editors, Reporters, Writers, Broadcast Producers, Program Directors, and Hosts.

We also welcome all registered photographers, videographers, and non-journalists from media organizations who are attending for an official purpose. Titles include camera operators, sound engineers and other film and photography support roles.

We require that all of the above carry on person proof of Manova registration while at the Manova Summit.

Social Media

We encourage registration and participation of bloggers, influencers and enthusiasts who are not affiliated with a media outlet. A Social Media Badgeis required and can be obtained at the Media Registration Desk on-site. We require that all of the above carry on person proof of Manova registration while at the Manova Summit.
Speakers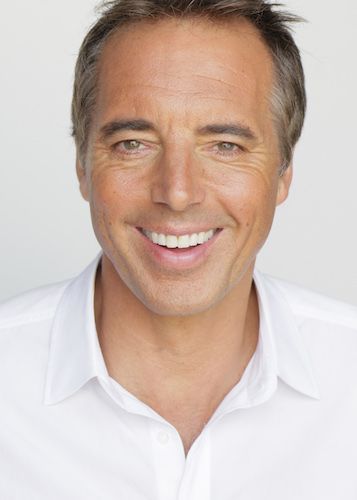 Dan Buettner is an explorer, National Geographic Fellow, award-winning journalist and producer, and New York Times bestselling author. He discovered the five places in the world – dubbed Blue Zones – where people live the longest, healthiest lives. His articles about these places in The New York Times Magazine and National Geographic are two of the most popular for both publications.

Buettner now works in partnership with municipal governments, large employers, and health insurance companies to implement Blue Zones Projects in communities, workplaces, and universities. The program has dramatically improved the health of more than 5 million Americans to date.

His books, The Blue Zones: Lessons for Living Longer from the People Who've Lived the Longest, Thrive: Finding Happiness the Blue Zones Way, The Blue Zones Solution: Eating and Living Like the World's Healthiest People, and The Blue Zones of Happiness were all national bestsellers.

Buettner also holds three Guinness World Records in distance cycling.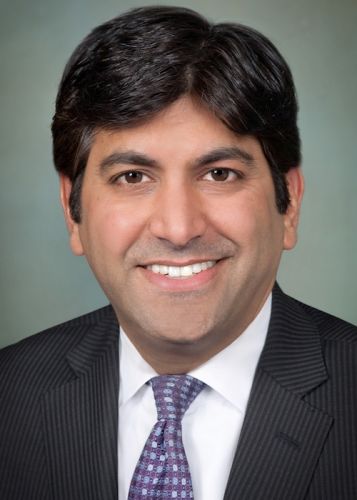 Aneesh Chopra is the president of CareJourney, an open data intelligence service launched by Hunch
Analytics, a "hatchery" he co-founded to incubate ideas that improve the productivity of health and
education markets.

From 2009 to 2012, Chopra served as the first U.S. Chief Technology Officer and prior to that as Virginia's
fourth Secretary of Technology. His public service focused on better public-private collaboration as
described in his book, Innovative State: How New Technologies Can Transform Government.

In 2011, Chopra was named to Modern Healthcare's list of the "100 Most Influential People in Healthcare," and in 2008, to Government Technology magazine's Top 25 in their "Doers, Dreamers, and Drivers" issue. He is a member of the Council on Virginia's Future who earned his master's degree in Public Policy from Harvard Kennedy School in 1997 and his bachelor's degree from The Johns Hopkins University in 1994.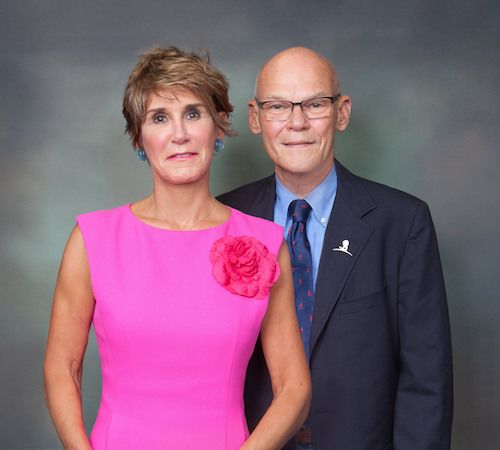 Mary Matalin and James Carville
JAMES CARVILLE
James "The Ragin' Cajun" Carville is America's best-known political consultant. His long list of electoral
successes evidences a knack for steering overlooked campaigns to unexpected landslide victories and for
re-making political underdogs into upset winners.

His winning streak began in 1986, when he managed the gubernatorial victory of Robert Casey in
Pennsylvania. In 1987, Carville helped guide Wallace Wilkinson to the governor's seat in Kentucky.
Carville continued his winning streak with a win in New Jersey with Frank Lautenberg elected to the US
Senate. He next managed the successful 1990 gubernatorial campaign of Georgia's Lieutenant Governor Zell Miller, including a tough primary win over Atlanta mayor Andrew Young, and in 1991, Carville – who had already become prominent in many political circles – drew national attention when he led Senator Harris Wofford from 40 points behind in the polls to an upset landslide victory over former Pennsylvania Governor and U.S. Attorney General Richard Thornburgh. But his most prominent victory was in 1992 when he helped William Jefferson Clinton win the Presidency.

In recent years, Carville has not been a paid political consultant for any domestic politicians or
candidates, instead focusing on campaigns in more than 23 countries around the globe stretching from
the continents of South America to Europe to Africa and most recently Asia.

James Carville is also a best-selling author, actor, producer, talk-show host, speaker and restaurateur. His titles include Love & War: Twenty Years, Three Presidents, Two Daughters and One Louisiana Home; It's The Middle Class Stupid!; All's Fair: Love, War, and Running for President (with wife Mary Matalin); We're
Right, They're Wrong: A Handbook for Spirited Progressives; And the Horse He Rode In On: The People vs. Kenneth Starr; Buck Up, Suck Up... and Come Back When You Foul Up; Had Enough? A Handbook for Fighting Back; Stickin': The Case for Loyalty; his children's book, Lu and the Swamp Ghost; and 2006's Take it Back, 40 More Years: How the Democrats will Rule the Next Generation.

Along with pollster Stanley Greenberg, Carville founded Democracy Corps, an independent, non-profit polling organization dedicated to making government more responsive to the American people.
Carville also serves as a Professor of Practice at Tulane University in New Orleans, where he lives with his
wife Mary Matalin and their two daughters.

MARY MATALIN
Mary Matalin is one of the most celebrated and popular conservative voices in America. As an author,
television and radio host, and widely sought after political contributor, pundit and public speaker, she
has become noted for her straightforward manner and insightful political repartee. Among her many
roles and accomplishments, she has served under President Ronald Reagan, made her mark as George
H.W. Bush's Campaign director and most recently as assistant to President George W. Bush, and as
assistant and counselor to Vice President Dick Cheney, making her the first White House official to hold
that double title.

Matalin has been active in politics since college, starting at the grassroots level in local and statewide campaigns in her native Illinois. In 1980, after graduating from Western Illinois University, Matalin joined a re-election campaign for Illinois Lt. Governor David O'Neal at the request of a former professor. She
was so successful, that when the "Reagan Revolution" brought her to Washington DC, she was quickly hired by the Republican National Committee.

After a hiatus from Washington to attend Hofstra Law School, Matalin returned to the RNC in 1984 to serve as national voter contact director for the Reagan-Bush Campaign. By 1988, after holding various senior positions in the George H.W. Bush successful presidential campaign of that same year, she was
appointed Chief of Staff to Republican National Committee Chairman, Lee Atwater.

In 1992, President Bush named her deputy campaign manager for Political Operations, and as such she
was responsible for the overview and organization of operations in all 50 states. As the on-board planner
who traveled with President Bush throughout the 1992 campaign, she emerged as the vocal, and
occasionally controversial, defender of the President and his policies.

Since that time, Matalin has made frequent television appearances as a political commentator, securing a
career in conservative media advocacy following decades of work in the GOP political trenches. She was
a founding co-host of the Washington-based political weeknight talk show Equal Time, which premiered
in May, 1993 on CNBC. Her political astuteness and antics contributed to the show's being hailed as "the
best talk show on television" by Knight Ridder News Service, and her straightforwardness and sharp
sense of humor helped to make the show one of the most talked about programs in the network's
history. She has made numerous appearances on NBC's Meet the Press, as well as on the popular HBO
series K-Street, and before joining the Bush/Cheney White House, hosted CNN's critically acclaimed
debate show, Crossfire. Today she can be seen as a frequent guest commentator on news networks such
as ABC, CNN, MSNBC, and FOX News Network.

Matalin took her sharp wit, energy and free-spirited political views to the airwaves with her own threehour
afternoon radio program on the CBS Talk Radio Network. The Mary Matalin Show highlighted
current events, featured distinguished guests, and was regularly inundated with listener calls. Talkers
magazine listed Matalin as one of "The 100 Most Important Talk Show Hosts in America" in 1996, 1997
and 1998. The show was also recognized by receiving Talk Daily's "Great Web Site Award."

Today, she co-hosts the nationally-syndicated radio program Both Sides Now, which is currently
broadcast on over 100 radio stations across the country.

In addition to her successful careers in politics, television and radio, Matalin is also a widely read,
respected and acclaimed author. She formerly served as Editor-in-Chief for Threshold Editions, a conservative publishing imprint at Simon & Schuster that has published authors from Vice President Dick
Cheney to Karl Rove to Glenn Beck. Matalin co-authored the best-selling political campaign book All's
Fair: Love, War, and Running for President with her husband, James Carville. The book was named one of
the top 5 best books on public relations by The Wall Street Journal. In their second joint memoir, Love
and War: Twenty Years, Three Presidents, Two Daughters and One Louisiana Home (January 2014),
Carville and Matalin take a look at how they—and America—have changed in the last two decades. In
their two distinct voices, they pick up their story from the end of the 1992 Presidential campaign to their
new life in New Orleans today where their efforts to rebuild and promote that city have become a central
part of their lives—and a poignant metaphor for moving the nation forward. She is also the author of
Letters to My Daughters which made both The New York Times and The Washington Post best seller lists.
Letters was also named a Book of the Month Club selection, and was chosen for a condensed version by
Reader's Digest.

Matalin sits on the boards of numerous respected institutions across the country: Loyola University's
Board of Trustees, Tulane University's President's Council, Greater New Orleans Inc., The New Orleans
Jazz Orchestra, and The Louisiana Nature Conservancy. In 2011, Matalin accepted an appointment as a visiting distinguished lecturer in political science at Loyola University New Orleans. Matalin was also cochair of the 2013 NFL Super Bowl Host Committee alongside her husband, James Carville.

Today, the couple resides in New Orleans.
What's Included
Mary Matalin and James Carville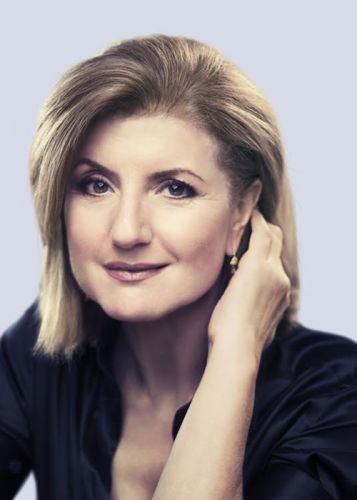 Arianna Huffington is the founder of The Huffington Post, the founder and CEO of Thrive Global, and the author of fifteen books, including, most recently, Thrive and The Sleep Revolution.

In May 2005, she launched The Huffington Post, a news and blog site that quickly became one of the most widely-read, linked to, and frequently-cited media brands on the Internet, and in 2012 won a Pulitzer Prize for national reporting. In August 2016, she launched Thrive Global, a corporate and consumer well-being and productivity platform with the mission of changing the way we work and live by ending the collective delusion that burnout is the price we must pay for success. Thrive Global provides trainings, seminars, e-courses, coaching and ongoing support based on the latest scientific findings to improve people's health and increase productivity for both companies and individuals around the world.

She has been named to Time Magazine's list of the world's 100 most influential people and the Forbes Most Powerful Women list. Originally from Greece, she moved to England when she was 16 and graduated from Cambridge University with an M.A. in economics. At 21, she became president of the famed debating society, the Cambridge Union.

She serves on numerous boards, including Uber and The Center for Public Integrity.

Her last two books, Thrive: The Third Metric to Redefining Success and Creating a Life of Well-Being , Wisdom, and Wonder and The Sleep Revolution: Transforming Your Life, One Night At A Time, on the science, history and mystery of sleep , both became instant international bestsellers.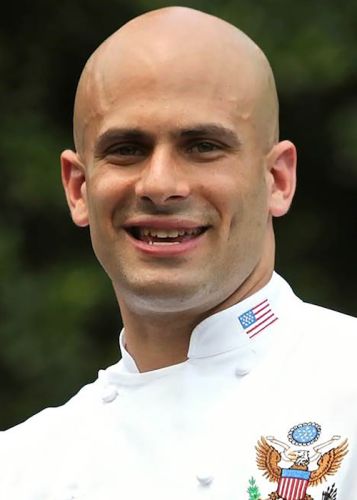 In 2009, a newly elected President Obama asked Sam Kass to move from Chicago to the White House and continue his work as personal chef to the family. Kass remained personal chef to the First Family until January of 2015. During his
tenure inside the White House, Kass took on several additional initiatives including roles as executive director of First Lady Michelle Obama's "Let's Move!" campaign and senior White House policy advisor for nutrition policy. In these capacities, Kass led the First Lady's work to help America raise a healthier generation of kids and ensure that kids have the opportunity for the long, healthy lives they deserve. As senior policy advisor on nutrition, he also advised on food and nutrition issues beyond "Let's Move!"

One of the First Lady's longest-serving advisors, Kass helped the First Lady create the first major vegetable garden at the White House since Eleanor Roosevelt's victory garden. To date, the garden has yielded thousands of pounds of produce that has been used to feed event guests, staff and the First Family at the White House, with further harvests donated to local food shelters.

Kass is a Chicago native and college athlete, played baseball for the University of Chicago, and graduated with a degree in U.S. History. He worked at 312 and Avec in Chicago and was trained as a chef by one of Austria's greatest chefs, Chef Christian Domschitz in Vienna.

In 2011, Fast Company named Kass to their list of 100 Most Creative People, and in 2012, Kass was named to the inaugural class of chefs in the American Chef Corps, which is dedicated to promoting diplomacy through culinary initiatives.

In 2015 Kass joined NBC News as a senior food analyst, where he reports on topics from healthy eating and wellness to emerging food trends and policy. He is the founder of Trove, a company working to transform the health and sustainability
of the food system. Kass is also a MIT Media Lab Fellow.

Kass lives in Brooklyn, New York, with his wife Alex Wagner.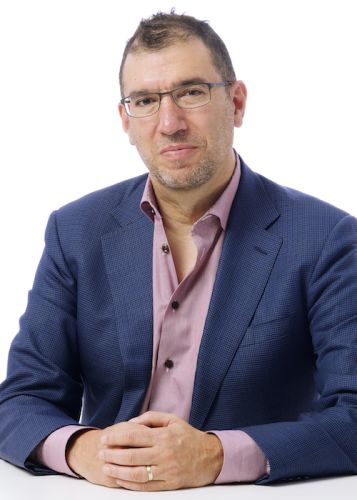 Andy Slavitt has decades of private and public sector leadership in health care. Over his career, Andy has shaped some of the most significant and successful initiatives in health care impacting millions of Americans and the direction of the health care system. From 2015 to 2017 he served as the Acting Administrator for the Centers for Medicare & Medicaid Services (CMS) under President Obama, overseeing the Medicaid, Medicare, the Children's Health Insurance Program, and the Health Insurance Marketplace. Under his leadership, the U.S. health care system saw record reductions in the uninsured rate, nationwide improvements in quality, record low cost growth, and a major upsurge in value-based payment models.

Andy currently serves as Board Chair of United States of Care, a non-partisan non-profit dedicated to ensuring that all Americans have access to quality, affordable health care, and that policies to make progress toward that goal are politically feasible and fiscally responsible. Andy is also the senior partner in a venture firm focused on investments in the most under-served parts of health care. In addition, he is a Senior Advisor to the Bipartisan Policy Center, and coChairs the BPC's Future of Health Care effort, and serves on a number of health care boards.

Andy lives in Minnesota with his family. He is a graduate of the Wharton School and The College of Arts & Sciences at the University of Pennsylvania, and received an MBA from Harvard Business School.
Sponsors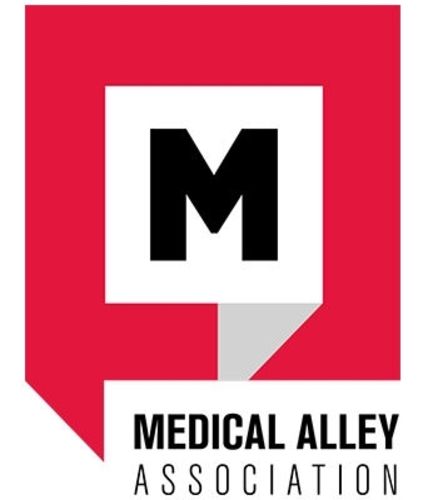 Medical Alley Association
Medical Alley is the global epicenter of health innovation and care. Medical Alley is what healthcare leaders call home.

Medical Alley is home to the world's #1 health technology innovation cluster that includes Medtronic, Boston Scientific, Smiths Medical, Abbott, 3M, Ecolab, Coloplast, Cantel Medical, Takeda Pharmaceuticals and Upsher-Smith Laboratories. Medical Alley is the home of Mayo Clinic, the #1 hospital in the world and the world's Destination Medical Center.

Medical Alley is home to UnitedHealth Group, the world's largest private health insurer, and home to Be the Match, the National Marrow Donor Program. Medical Alley is home to more than 1,000 healthcare companies, employing more than 500,000 Minnesotans and millions worldwide.
Medical Alley has history. We're the birthplace of implantable medical technology and innovative health plan models and Medical Alley is recognized as one of America's "Great Places of Invention" by the Smithsonian, the only place designated for healthcare invention and innovation.
Medical Alley is the future. Medical Alley is home to the companies that are transforming healthcare like Bright Health, Sansoro, Zipnosis, Learn to Live, Bind.

Medical Alley is where regenerative and personalized medicine are being pioneered by the University of Minnesota and Mayo's Center for Regenerative Medicine partnership, one of the nation's leading Genomics Centers and game-changing companies like Stemonix, Rebiotix and OneOme.

If you want to know what's going to change healthcare tomorrow, visit Medical Alley today.
What's Included
Medical Alley Association

What started small, with a single discount store and the simple idea of selling more for less, has grown over the last 50 years into the largest retailer in the world. Each week, nearly 270 million customers and members visit our more than 11,700 stores under 65 banners in 28 countries and eCommerce websites. With fiscal year 2018 revenue of $500.3 billion, Walmart employs approximately 2.3 million associates worldwide. Walmart continues to be a leader in sustainability, corporate philanthropy and employment opportunity. It's all part of our unwavering commitment to creating opportunities and bringing value to customers and communities around the world.
You have no items in your cart.
---